The empire of Arian took some time to adjust to living in the land of Spero. Time healed the wounds of its empress and her people from the loss of the emperor during the previous war with an unknown nation that wanted to enslave their people. That nation justified its actions in the name of "cleansing" the earth of sin in the eyes of their god. They warred with Arian and her people for seven years before they were forced to take drastic measures. The emperor used all his strength to teleport Arian from another dimension to Spero.
The time in Spero had nearly healed all previous wounds from their past when another threat came and attacked without warning. Lux Lucis, who justified their actions in the same way, came upon Arian and desolated the land with their plasma weapons. Even when the nations of Spero drew together, one link within their ranks forced them to run again. The adopted son of the emperor sacrificed himself to allow his nation to escape safely, staying behind to face the enemy alone by his own choice.
Naoya's efforts allowed for the remnants of Arian to escape to Elysium without undue casialties from the final battle. Now they must once again cope with the loss of a vital leader and establish the nation in a whole new land, far far from where they called home before. Let the fires of rebirth wash over these lands and give Arian life anew under her empress, Lady Nishi Reia.
Quick Stat:
Surviving Population: 700
Capital: Katsutakashi
Ecomonic Condition: Poor, Arian has little money, food, resources and few working class citizens. This will change over time as the injured are healed and able to take up work within the new lands.
Politics: The politics is Arian are split between two main standpoints, Traditionalism and Modernism, as the terms suggest the nation is in a struggle between staying with traditional garments, weaponry among others or allowing modern technology into the nation. This struggle was much more apparent before arriving in Elysium when their governing system was complete with many advisors and commanders that petitioned the imperial court for such items. The most well know modernist was Lord Kanashige Naoya, he was petitioning to allow technological weaponry into the military and had arranged the purchase of Troop Transports behind the back of the court. Special Force KuroKage was established under Lord Kanashige Naoya as a test group for modern weaponry and technology, they are one of the most secretive operations started by the Lord General and still remains hidden to the eyes of most to this day.
Judicial System: Nonexistent. The judicial system of old Arian was citizen class based, peasant class people recieved harsher punishment than that of the nobles with the exception of crimes such as murder and rape, those lead to down-classing of an entire family. After the war with Lux Lucis, the judicial system suffered major setbacks that has lead to its power being depleaded to nearly nothing, the nation cannot judge its people when there are not enough able citizens to establish themselves and keep themselves from certain doom.
Living Conditions: Fair. The living conditions are fair, thanks to the keen eye of Shiranai Kouta who sighted a lush island chain to the south of the mainland upon arriving in Elysium. There is plenty of seasonal foods for the time being but when winter sets in they fear that they will starve without having proper food stores gathered.
Nishi Reia
"You told me to live as if you were to die tomorrow, feel as if you were to be reborn now, face as if you were to live forever"

Kanashige Naoya (deceased)
Shiranai Kouta

Koga Ren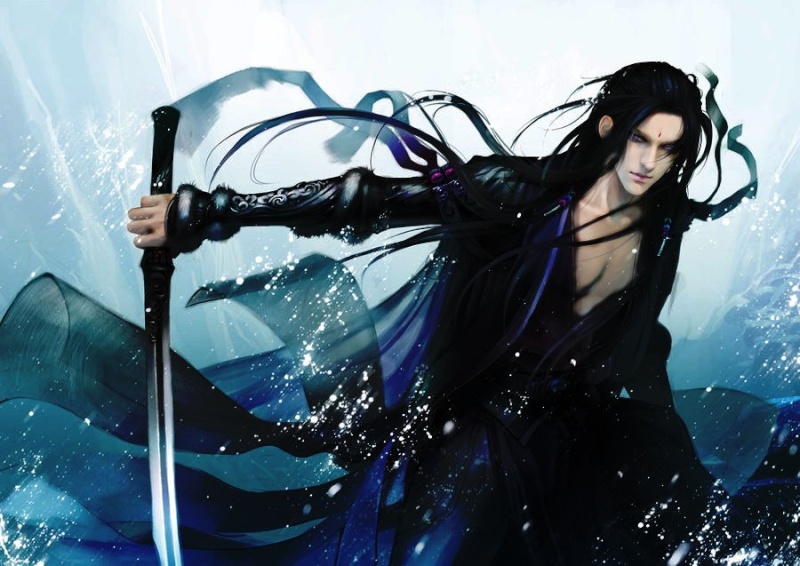 Kanashige Souji
Mujō na Kurasa

"Do you fear death?"
Kurasa as she is known, was a young girl in training to become a Haken Priestess who during her training came face to face with one of the demons she was meant to destroy and in order to rescue the city she resided in from another by the name of Tenma she made a pact with Mujō na Shin. Now having his own body, Shin does not posess Kurasa as he used to though he is still capable of this due to their pact, instead he remains in his own body or in bond to his sword which Kurasa carries.
Mujō na Shin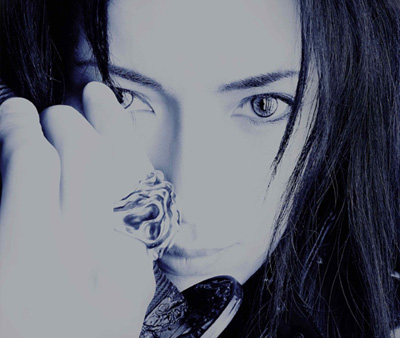 Mukō na Shin, demon god of frost was bond to his sword until a young Haken priestess, now known as Kurasa, drew his sword and pacted with him. After having saved the city she resided in they traveled Arian borders in search of his body which of sealed beneath the the Haken shrine on the western coast. The Haken rituals are lead by a demi-god named Ketsujo who was sent to kill Shin after his escape from hell but could only manage to seal his soul into his sword where he waited for years for a body that could withstand a pact with him.
Kioshi Jirou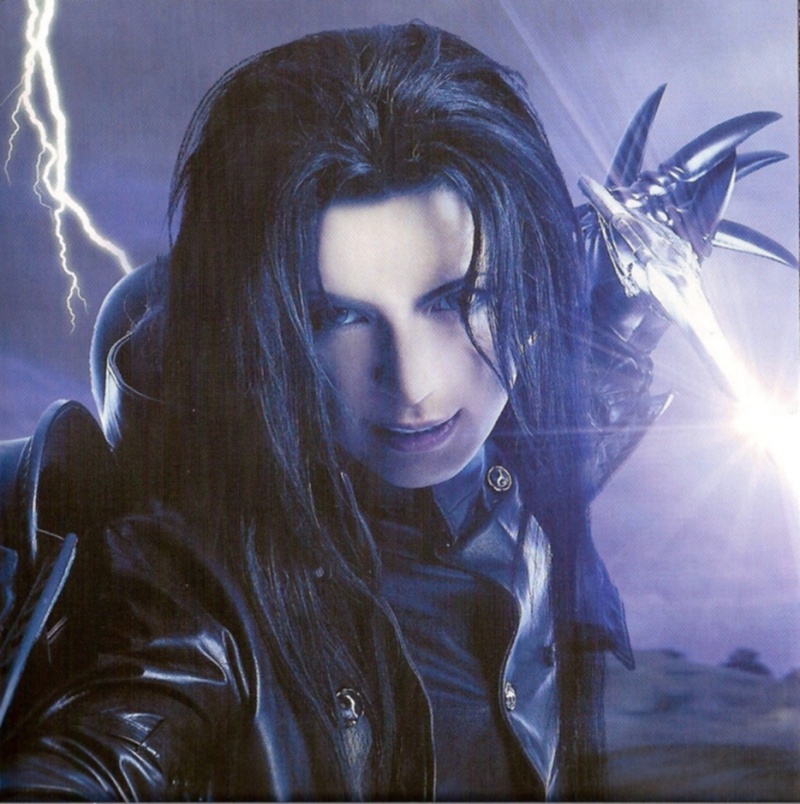 Member of KuroKage
Arahn Kuroi
"Fall forever for all I care, deeper."
Arahn is considered a political modernist though he has no care for anything let alone politics. He is the head of a special force unit called KuroKage -meaning black shadow- designed for stealth missions. He is also one of the leading musicians and song writers in Arian under the name (Kamui) and though he is extremely emotional in his music he is distant outside of song, this allows for his stage name and combatant lifestyles to stay completely separate from each other.
_______________________________________________________________________________________________________
Remaining in Spero:
At least 150 Arian survivors remain in Spero, these were unable to make it to the escape before they were forced to leave. There are three generals guiding the survivors and trying to fight the remaining Lux forces within the Arian borders.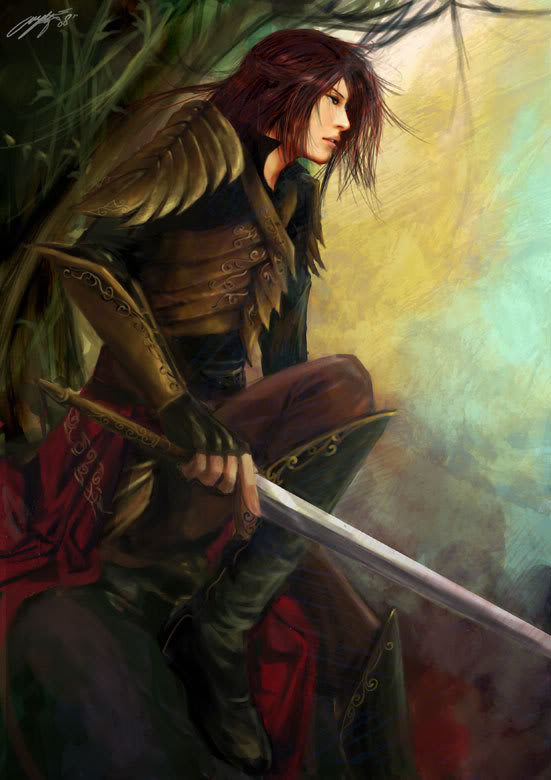 Hagurashi Naraku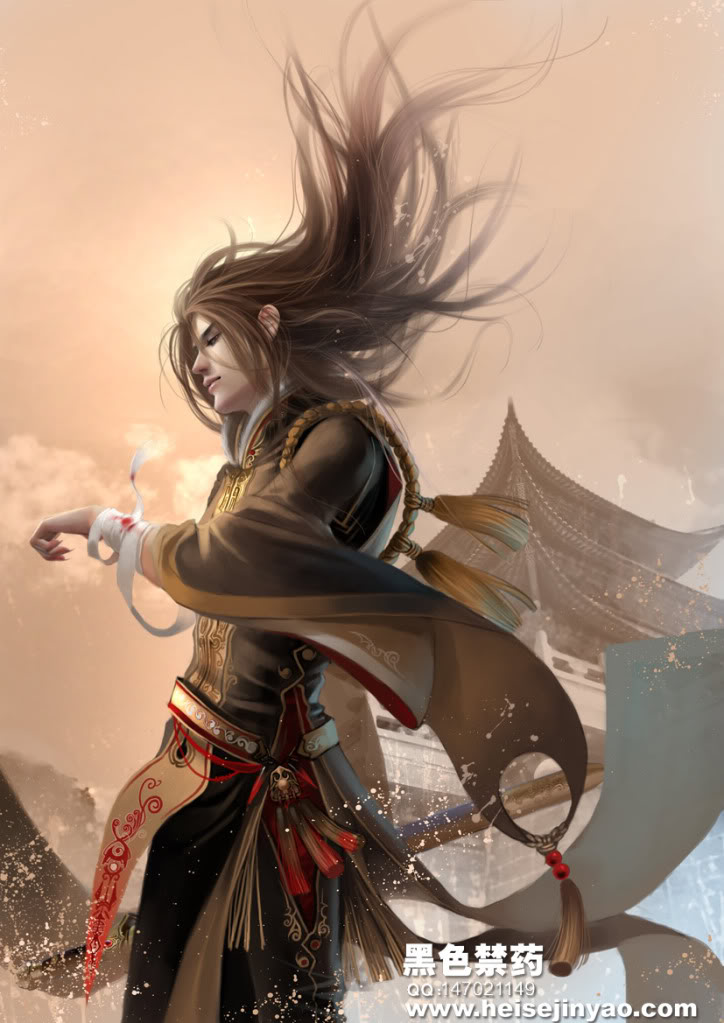 Kurou Kazuya
Nasaka Rika
_______________________________________________________________________________________________________
Vaiton Survivors:
Ephilas
Kayt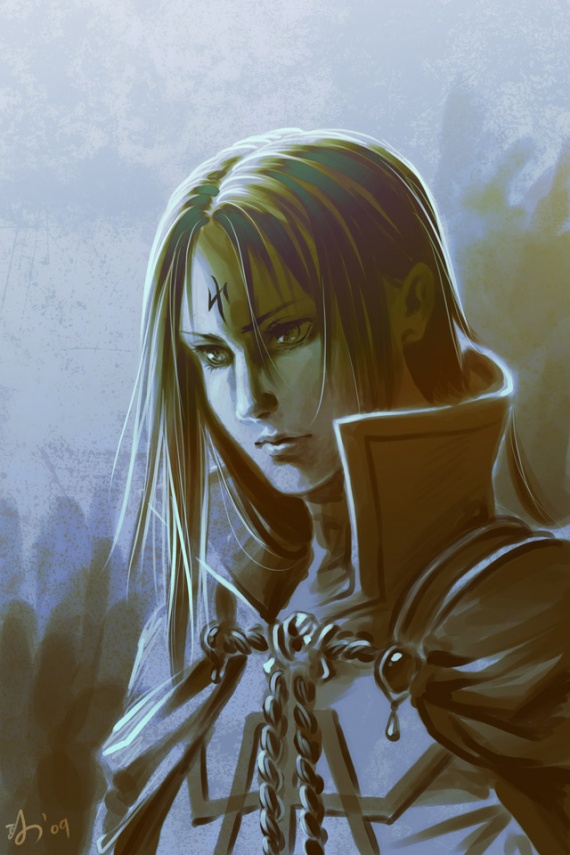 Last edited by Arian on Sun Dec 11, 2011 1:08 am; edited 22 times in total
Haken Priesthood: The Haken Priesthood was established early in the history of Arian when many demons found escapes from hell and flooded the human world, the Haken priesthood was started by a elderly man who pacted with one of the demons that despised his kind and wanted to rid the world he lived in of there existence. Haken Priests and priestesses can pact with either demigod or demon to grant them a wide variety of powers from magik to physical strength. Demons and Demi Gods that pact with humans within the Haken priestheed generally have no body of their own and remain dormant within their contractor until their power is need however, this is not always true as with Rogue Kurasa, the demon she is contracted to can take full control of her body as well as remain in his own when his power is not needed. Years after the establishment of the Haken Priesthood, a demigod found his way to the top of it, leading all newcomers to believe that all demons were terrible creatures that needed to be killed and not banished from this world, his name was Ketsujo. Having failed in his mission to kill Shin after his escape, he was banished to the human world where his anger grew until he wished all demigods and demon dead and used the Haken Priesthood to try to achieve this goal however, he was killed by Shin during their last battle when Shin retrieved his body from its tomb. Now the Haken Priesthood has been returned to its former glory, where demons, demigods, and humans reside at peace with each other.
Fujin Koete

Haken Priestess pacted with the Demi God Fujin
Raijin Nouyou
Haken Priestess pacted with the demon Raijin
Last edited by Arian on Sat Dec 03, 2011 3:36 pm; edited 4 times in total
Out of Character Designs
The attire worn in out of character designs is what represents what they would look like without traditional Arian garb. The style is mostly Gothic and Medieval rather than modern to portray the nearly universal mind set to separate, seclude, and distance themselves from outside technology, trends, and traditions.
Nishi Reia
Souji (left) and Naoya (right)
Last edited by Arian on Sat Dec 03, 2011 3:11 pm; edited 1 time in total
Arian Warships:
Hayai no Kaze: (Swift of Winds) Hayai no Kaze, also known as Kaze no Kuro (Winds of Black), is one of the remaining warships of Arian's fleet. The survivors left behind docked her on the northern docks before Lux set up a base close by, once the Lux forces moved to Kyanon to reinforce their soldiers under fire by Kyanite Selah and Atrumite Kyo the remnants of the Arian people left behind boarded the ship and set out for Kyanon. Hayai no Kaze is known for her extraordinary speed on the waters, proving herself once more by beating the Lux reinforcements to kyanon with time to spare. Her black wood hall and heavy sails are now splintered and tattered. (unlike in picture)
God
Kamisama
______^______
13 Lower gods
(names will be revealed at later date)
___________^___________
Demi gods
___________^___________
Keeper of the Underworld
___________^___________
7 Demon Lords
Shin
___________^____________
15 Pure Demon Clans
___________^____________
Demon Underlings

---
Permissions in this forum:
You
cannot
reply to topics in this forum