Atrum Veneficus, once a proud nation of magis and warriors, now a group of survivors running from a burning land. Along with the beaten nations of Arian and Kyanon they scoured the world for anew land to call thier own and they found Elysium. Many of thier leaders are dead but Sorac and his brother Karos still live. Along with the economic adviser Otoen Nightseer and High Lord General Rictas Konyn.
The government has taken quite a hit as most of the advisers of atrum venenficus were kill in the war with lux lucis on spero. The government has been re arranged to have four orders that take care of aspects within atrum and they all report back to Sorac Ivory-Wolf. Each of these orders is headed by a surviving adviser of important person within Atrum Veneficus.
The Order of Shade
Headed by Otoen Nightseer, now known as the Lord of Shade ,the Order of Shade takes care of the infrastructure of Atrum Veneficus, schools, roads, public places such as temples and library's, and housing. They also closely handle the economy trying to find a way to kick up atrum's old power house industry, the mining of precious metals. Being right near the mountains aids in this but without technology and because many magis were killed finding the ores has become more difficult than before. Progress is being made on this front though.
https://www.youtube.com/watch?v=eoMrkPLBuCs&feature=related
The Order of Flame
Headed by High Lord General Rictas Konyn, now referred to as the Lord of Fire, this is the main military order. All of the branches of military come under this order. At the moment the military is not large so he doesnt have much to take care of but because of the recent discovery in ancient texts under study by priests in the order of Mahere the amount of summoner spells has increased and the military is now training many of its summoner to be able to summon larger strike forces to make up for the lack of military power.
https://www.youtube.com/watch?v=GBy7R8QNQSY
The Order of Dragon
Headed by Aisha Clan Clan, now known as the Lady of Dragons, this is the order dedicated to the security of the Novus Atrum. They are the homeland security division and will be rarely called to battle outside of the cities defense. Unlike the name suggests this is not the main branch that dragon riders belong too, but the Dragon symbolizes Atrum and its protective friends and steeds so the order was named after them, honoring those that died defending Atrum with everything they had. Such as Hell Stinger and a number of others.
https://www.youtube.com/watch?v=srksyQmMCag&feature=related
The Order of Retribution
Headed by Karos Ivory-Wolf, now Known as the Lord of Retribution, is the main group for the Elite Night walkers, the Umbra guard, the four surviving perseus soldiers that reside in atrum ,and the remnants of the Brother Hood. This group is mainly secret service and more undercover strike missions. This group also will cater to the few sword magis who have the berserk power, they are used as super soldiers, sent in leading groups of legio or summoners to annihilate enemy threats with extreme prejudice.
https://www.youtube.com/watch?v=aHWPJbn9na0
Left to right: Shade, Flame, Retribution, Dragon.
Population: 900 nearing 1000 not counting survivors of Vaiton, Drui, and Oniyx
Survivor population: 100 from vaiton 15 from drui and 4 from oniyx
military: Barely any, 100 legio trained as both legio and now as dragon riders, 15 serpent riders, and 6 small teams of nightwalkers.
Survivors who can fight 25 from vaiton, 8 from drui, and 4 from oniyx
Moto: Children of the night, searching for the light
Notable figues still alive:
Arkenfel: Lord general of the 666th legion
Azero: Leader of one of the 6 remaining nightwalker squads
Aisha: Lord general of the 502nd
Neos: Lord General of the 501st
Notable figures from the survivors
Ti'lay of vaiton
Cloch of Drui
La'sain of Drui
Sorac Ivory-wolf
"Thank the fifteen for their gifts and for their curses! welcome to the dawning of a New Atrum Veneficus!"
The current lord magis of Atrum Veneficus has gone through many hardships. His nation is decimated and he is struggling to make sure they maintain their strength and the alliances with Arian and Kyanon.
----------------------------------------------------------------------------------
Karos Iovry-wolf
"Well then, come and show me what you've got!"
The current prince and second high lord general of atrum veneficus he is the younger brother of Sorac, he has a secret that not even he knows. ---------------------------------------------------------------------------------
Otoen Nightseer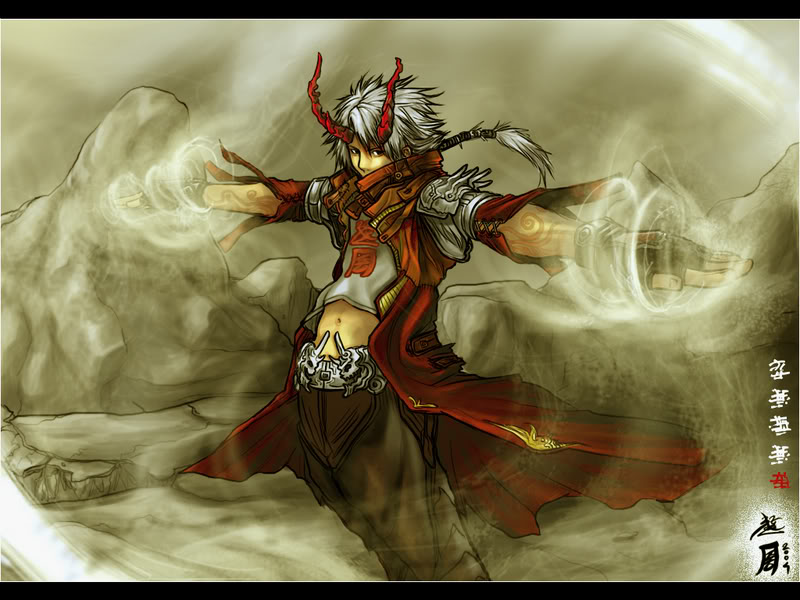 :::to lux lucis durng war on spero::: "Welcome to Atrum Veneficus, Ill show you to your graves"
One of the advisers to Sorac, he was a former grey knight before being cast out and found beaten and near dead by sorac's father Sarok. He has pledged loyalty to atrum veneficus and has proved himself countless times.
----------------------------------------------------------------------------
Rictas Konyn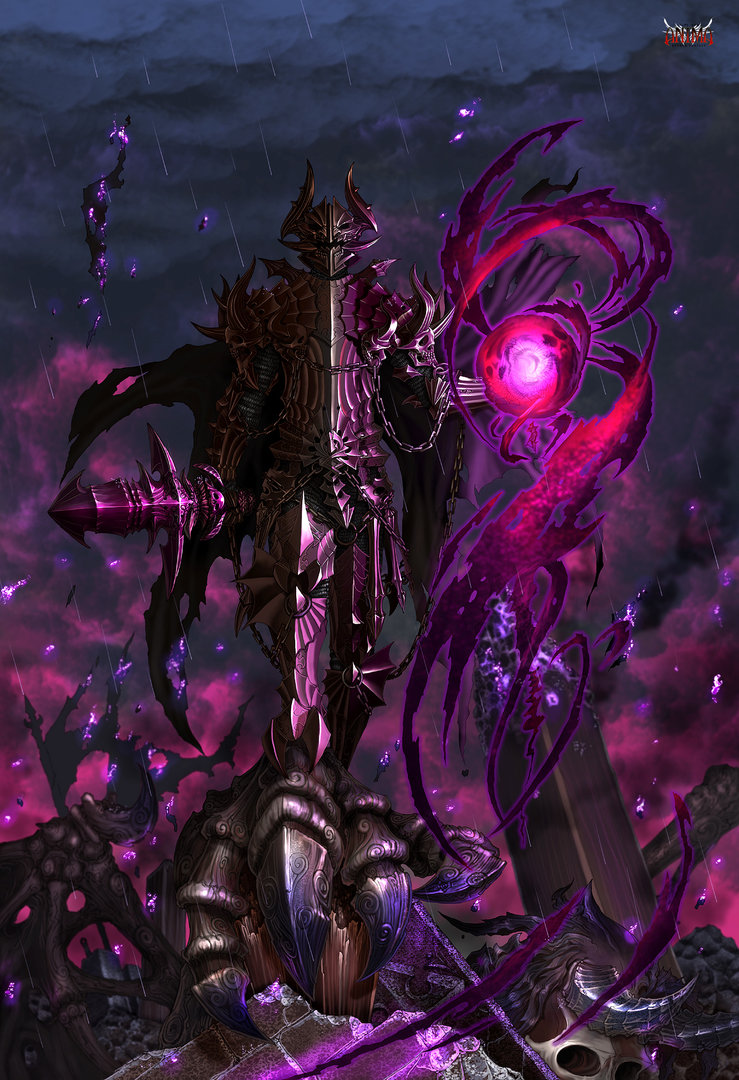 "Diamond dust ready to fire! Lets send these bastards to their so called god"
One of two high lord generals in atrum veneficus, he replaced Nakadrah Shadowfalcon early on during thier time in spero. A smart tactician and ruthless warrior, though he hates needless violence above all else.
--------------------------------------------------------------------------------------
These four leaders have brought thier people to a new land and they have sworn to never let this happen again. They will forge new alliances, defeat any enemy, and when the time comes seek revenge for their fallen brothers and sisters in arms. Beside them always ready to help lead and fight are those great warriors and generals that lived through the fighting.

Aisha
"Cats always land on thier feet? Sometimes i wish i was still a cat...mrow"
A clumsy yet powerful general and warrior she is always energetic and never gives up. She has been like an older sister to sorac since he was young. She is caring and gentle but when atrum is threatened, she is ruthless and unwavering in its defense.
------------------------------------------------------------------------------------------
Azero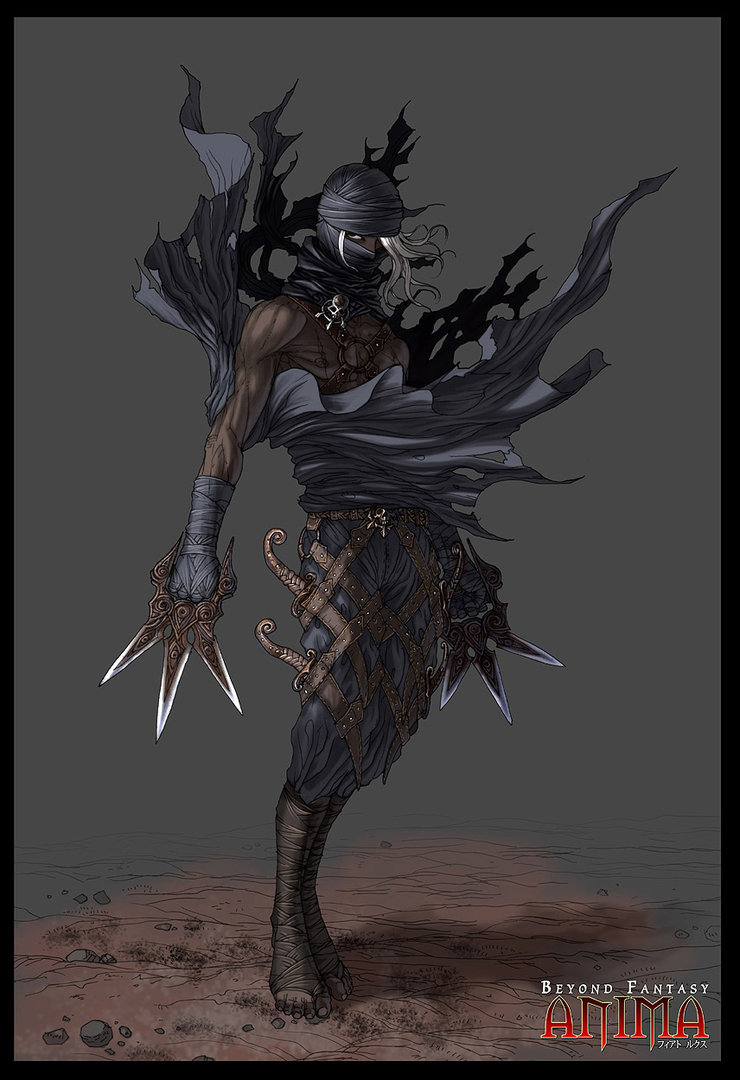 "Well...that wont do"
Azero is the leader of the most successful and powerful groups of night walkers atrum has ever seen, he is quick silent and deadly. He has never missed a target.
--------------------------------------------------------------------------------------------
Arkenfel
"We think the dead are such better company. Why do we think so? The dead cant talk and bore us with their stupidity"
A lord general of a small summoner legion and a necromancer half demon, Arkenfel is one of the most feared figures in Atrum Veneficus's history. He is powerful if not slightly mad.....
--------------------------------------------------------------------------------------------------------------
Neos
"Im ready to meet my gods, how about you?"
A lord general of the 501st legion he is strong and smart if not slightly rash. He will always put the defense of atrum veneficus and its allies above his own life.
-----------------------------------------------------------------------------------------------------
Besides the mighty heroes of atrum veneficus has always flew a dragon. Their land may be destroyed but the dragon's of night and darkness and shadow still stand by with thier masters and friends. Atrum is thier home and country as well as they will fight to keep it safe, and die to save its people as many did during the Lux Lucis raids.
Tartarus the Lord of Fiery Sky
"I pity those who dare attack Atrum Veneficus. For they will feel the wrath of the lord of fiery sky!"
The Dragon steed of Rictas Konyn, he is a fierce fighter and a patriot of atrum veneficus and he will fight and kill any who dare attack or insult the greatness of atrum veneficus.
------------------------------------------------------------------------------------------
Night Scier The Lady of Shadows
"Exit light, enter the night."
The dragon steed of Otoen, she is a young dragon usually very shy and withdrawn but she will defend her friends and country with the ferocity of ancient dragons.
------------------------------------------------------------------------------------------
Battle Shade The Reaper of Night
"Lets get this over with, this fight wont be fun at all."
The dragon steed of Neos, he is a younger dragon as well though older than night scrier, he is outgoing and hot headed sometimes very violent. He will go into any fight when ordered, and sometimes without an order
------------------------------------------------------------------------------------------
Kurami The Shadow on the Moon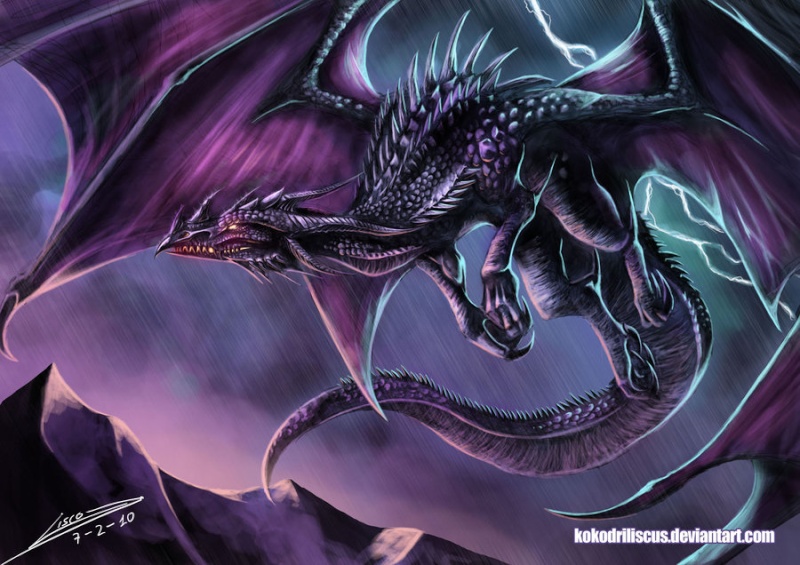 "I am the oldest dragon left besides my sister, i am the strongest, the wisest. I am the shadow of the moon, the blade and shield of the night gods made manifest"
The former steed of Dehix banesinger, now the strongest and the second oldest dragon in atrum veneficus. He resides in Arian as guardian of the empress Reia.
------------------------------------------------------------------------------------------
The survivors of these nations have declared themselves for at least the time being to be part of atrum veneficus and to live and work amongst its people. One day once their nations are rebuilt or their people great enough in number, they will set out to find land to live, a new home a new country. ((drui aforementioned are not actually present yet, rp will happen soon enough))
Otoen being a muscian is writing songs to tribute the great nation of Drui, who sacrificed everything to save Kyanon, Arian, and Atrum. He is naming the songs "The Islander" and "Last of the Wilds"
Hymns of the Atrum Veneficus Religion
Hymn one: We Will Sing
We will sing, We will sing
for the Gods who set us free
Kings armies and his chariots
Pyliel cast into the night.
The Night is my cradle
I shall never go wanting
The 15 guide us well
thier reign will know no end
We will sing, we will sing
for the gods who set us free
Kings armries and his chariots
Noxia cast into the night
We shall sing, We shall sing
to the 15 who set us free
King armies and his chariots
forever fear the night
HYMN #2 Croak Ye Ravens (sword magis specific)
Me, my father, his father before
Croak, ye ravens, ill feed ye soon
We keep our honor on sea and shore
Croak, ye ravens, ill feed ye soon
With spear and sword and board of war
Croak, ye ravens, ill feed ye soon
to fight and die is why we're born
Croak, ye ravens, ill feed ye soon
Last edited by Atrum Veneficus on Fri Dec 23, 2011 7:23 pm; edited 10 times in total
There are many spells in atrum veneficus, many different types of summons, and many different effects caused by such creatures and spells. Below listed are some of the more well known spells of atrum veneficus, and their night chants ((spell names are in bold, if it has a specifics name, pictures soon to bed added))

Hounds of Noxia rise forth, Hounds of war rage onward, dealers of bloodshed sharpen your claws: Summons a pack of the Hounds of Noxia

Demon of flesh, incarnation of flame, burn the templars in our way, in the night, your wings take flight. Bring the darkness, destroy their light: Summons a Nexio Envoy

In the night and flames forever flow, is there anything more beautiful than a death for show: creates a river like flow of darkness and fire than will engulf and tear apart and/or burn the target

to suffer and die the fate of men, to whither and lie, for in their hearts, fear does reside: sends a person into a frenzied state of irrational fear or insanity

Truth and temperance, upon this sinful wall of dreams unleash the wrath of your claws: pretty much a magikal truth serum

Inferno and pandemonium, the night barrier surges, march on to hell: creates a sphere of black fire than engulfs an area and spreads when water placed on it, it goes out at the command or death of the caster.

Black dog of hell, look upon yourself with hatred and claw at your own throat! *no name just chant*: causes insanity in some of the people who walk on top of cursed ground.

Black dogs of hell, look upon yourselves with horror, and drown in your own blood! *no name*: causes paralysis and massive amounts of pain, may cause internal bleeding

Wayward souls be caught in torment, Umbra Flamma Cannon! : Sends out a burst of black energy that resembles fire, with chant, incredibly powerful, without lower level spell. Power depends on strength of caster

Hounds of the shade, Rise up, and let your packs run wild: summons pack of Shade Hounds

Wolves of the shadow, rise up, let your howls pierce the night, and your jaws rip the light: Summons a pack of Shadow Wolves

Living Inferno, emissary of the king god pyliel, burn a path for his children of eternal night: Summons a Fire Emissary

Reapers of the souls, rise from the grave, farmers of the spirts raise your sickles, herders of the shades raise your heads, Dark reapers come forth: Spells summons ten dark reapers

The demon twelve the hell hounds Our name is legion, for we are many spirits in one to bring a land of chaos straight forward from the abyss Our name is legion, and we bring destruction and death: Summons the dreaded demon twelve, or the hell hounds, also known as legion. Arkenfel is the only magis known to be able to summon and control them. This summon, many kyanites may have come to fear.

Last edited by Atrum Veneficus on Sat Feb 23, 2013 9:12 pm; edited 4 times in total
The following pictures are documentation of some of the dragons of atrum veneficus in their true forms. True form can make a dragon massive enough to carry one hundred people on his or her back, demonstrated by Kurami when he moved the people of Arian to their new home
Kurami in his true form, known as the storm lord.
Tartarus in his true form, known as Cronus
Battle Shade in his true form, known as Night Scourge
Night Scrier in her true form, known as Star Bringer
Last edited by Atrum Veneficus on Sat Feb 23, 2013 9:12 pm; edited 1 time in total
The Umbra guard are the royal guard of atrum venenficus, they used to be at around 100 members but now their numbers have dwindled to ten.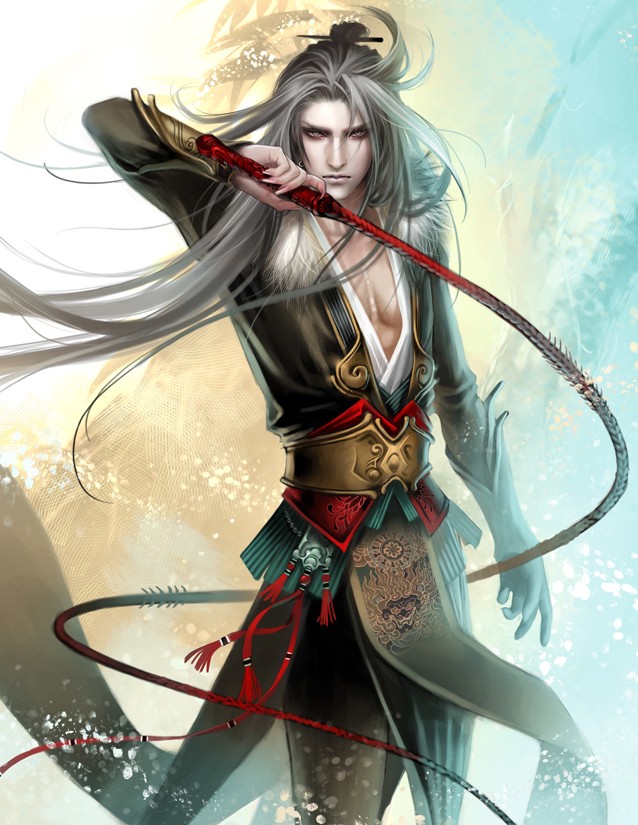 the leader of the Umbra Guard,
Nicta Shade-Fang
Drakio Dragon-Tamer
son of dran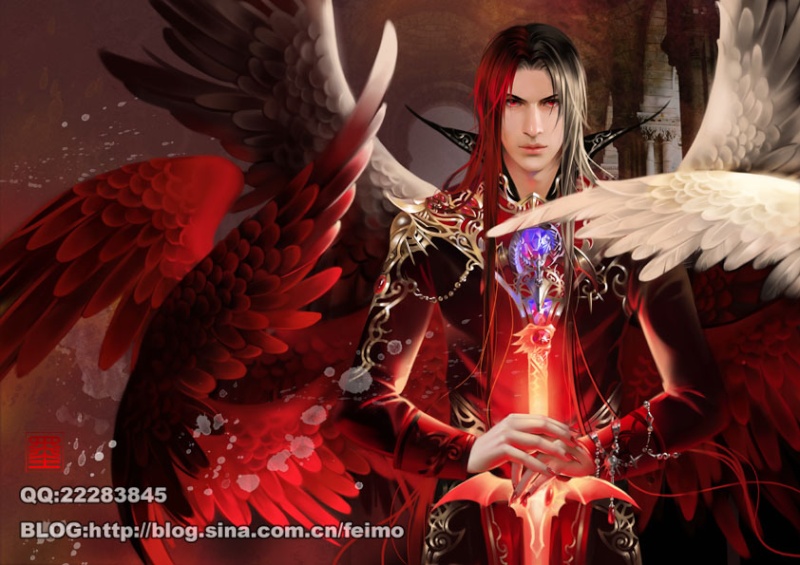 Retae lous
and sword form
Akam
former members of the brotherhood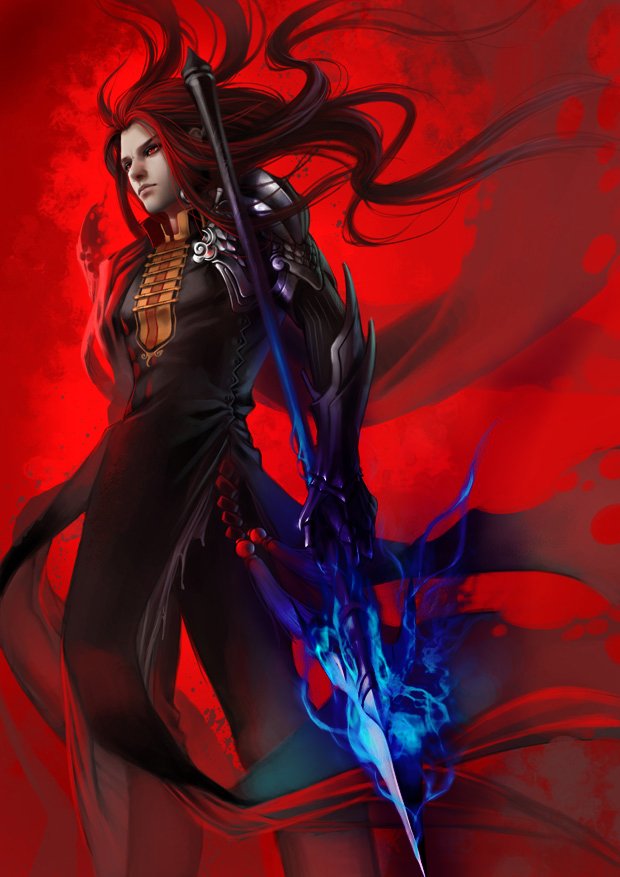 Dran Dragon-Tamer
former dragon corps LT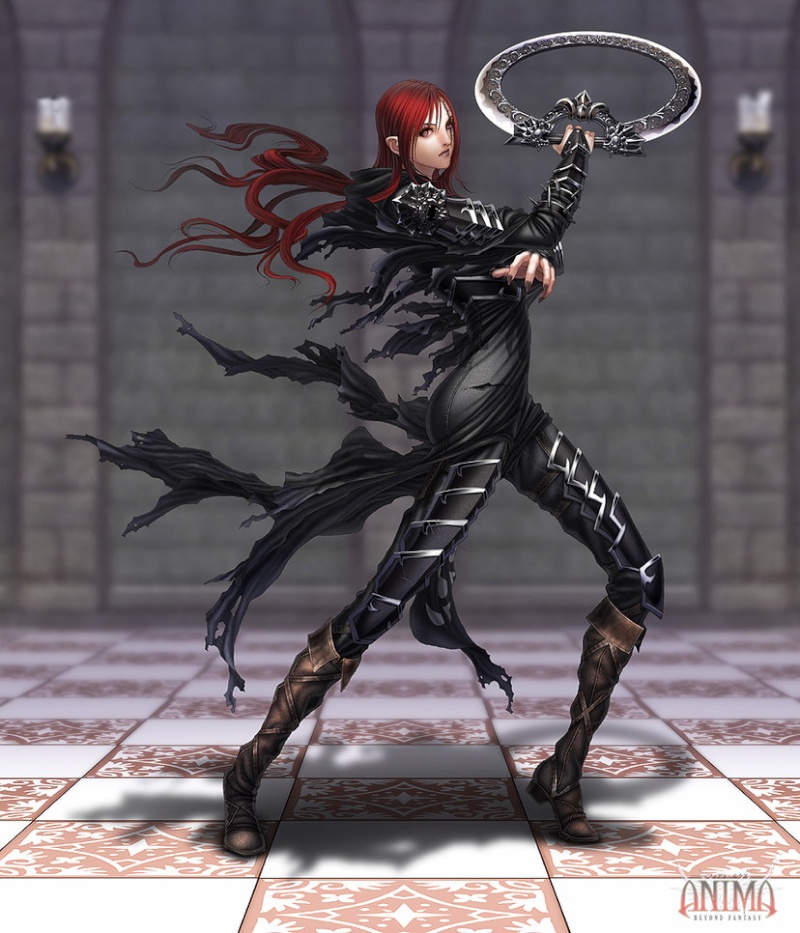 Drakia Dragon-Tamer
daughter of dran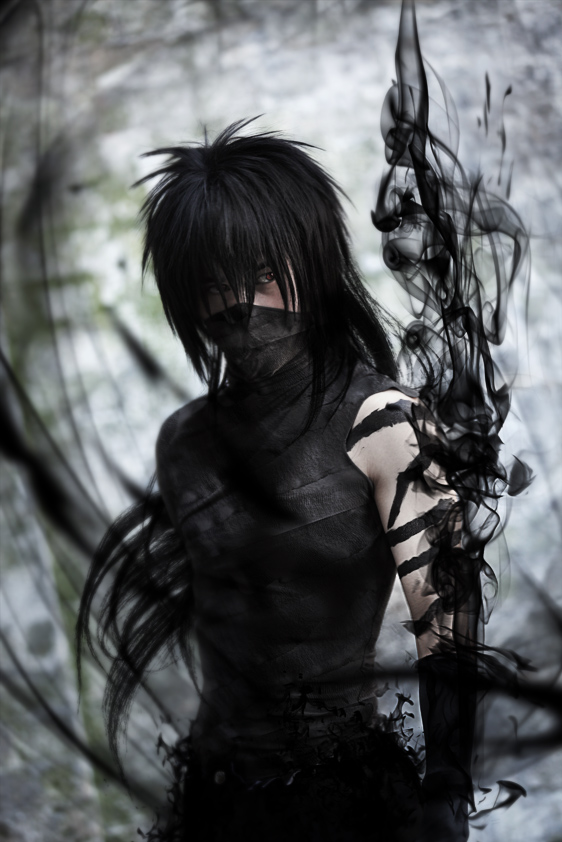 Aleax Dusk-Voyager
apprentice of Arkenfel
Anorata Warp-Snake
apprentice of Arkenfel
Scaos Frost-Master
Necromancer
Last edited by Atrum Veneficus on Sat Feb 23, 2013 9:10 pm; edited 1 time in total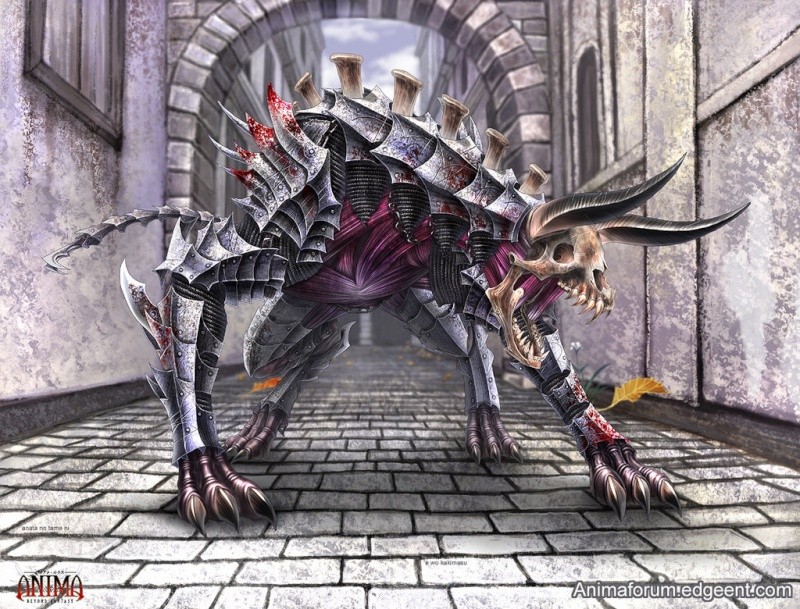 The Demon Twelve ((picture not to scale, creatures can swat helicopter from the sky, they are massive))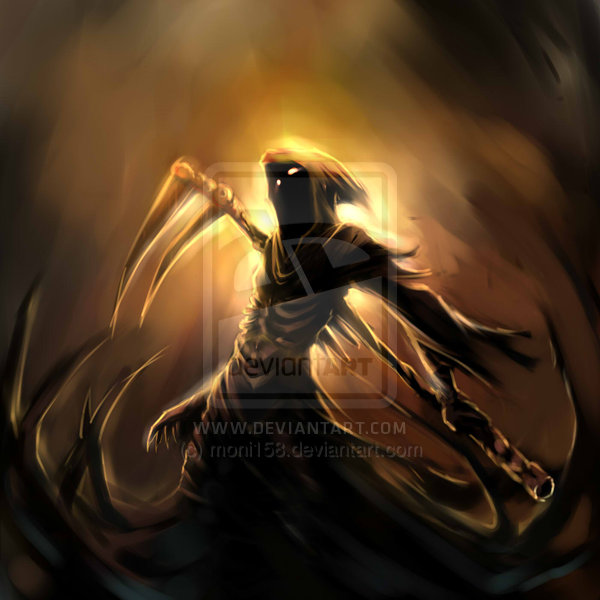 Dark Reapers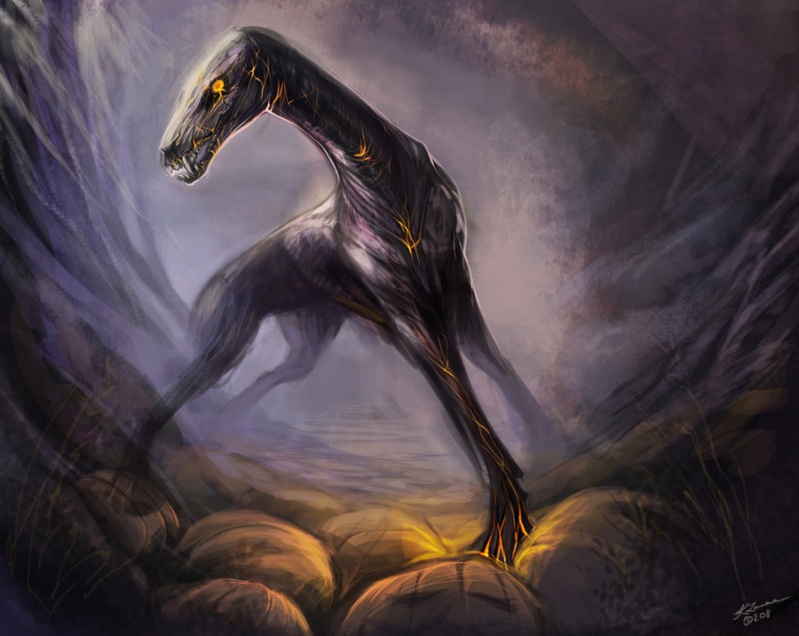 Shade Hound
Shadow Wolf
Flame Emissary
Incarnation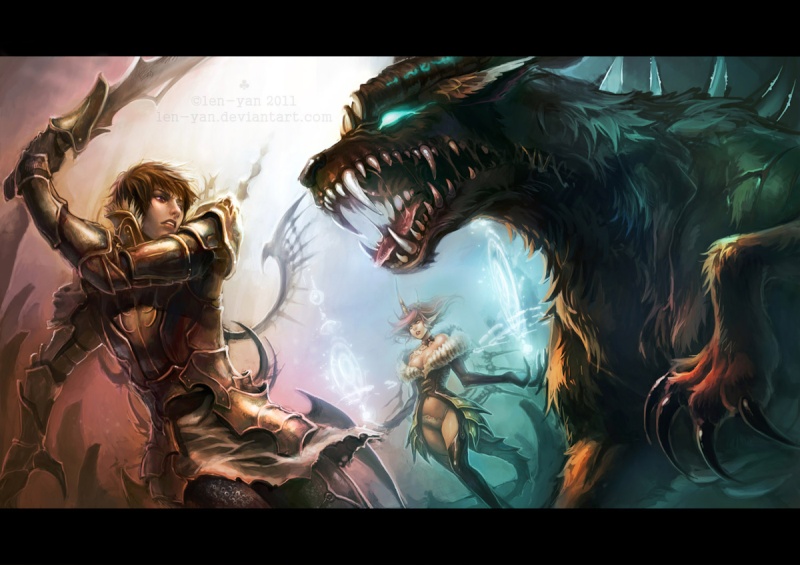 Hounds of Noxia
Last edited by Atrum Veneficus on Sat Feb 23, 2013 9:10 pm; edited 2 times in total
THE GODS OF ATRUM VENEFICUS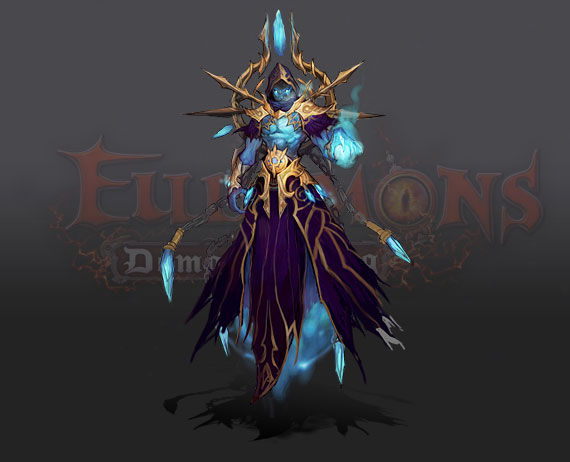 Pyliel the God of Darkness and fire, the King of Night Gods, patron of fire magis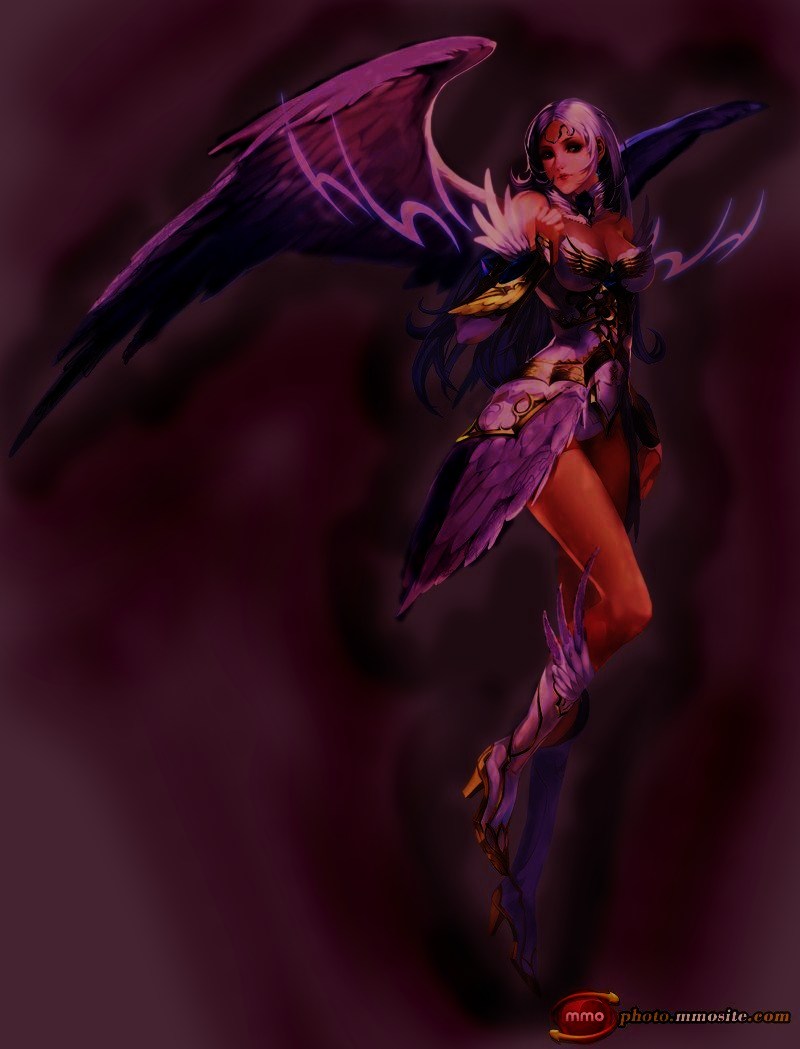 Noxia the Goddess of War and Peace, Queen of Night Gods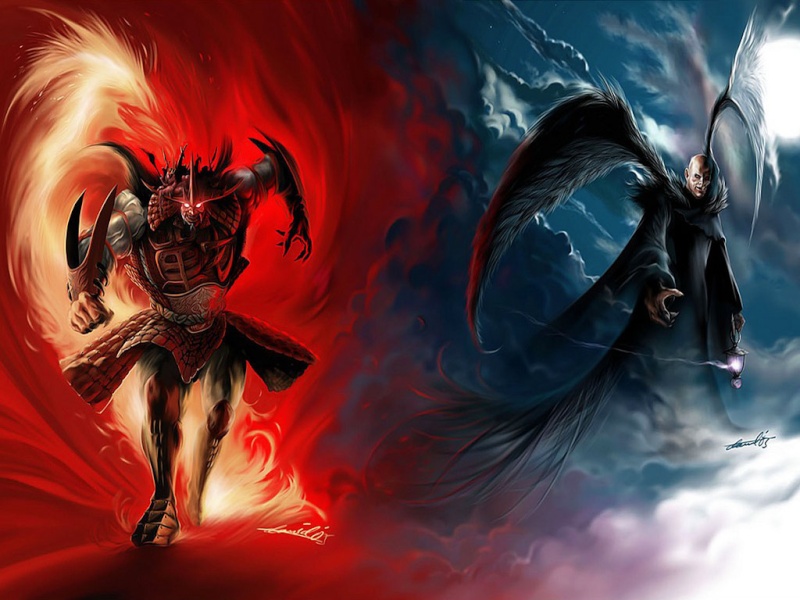 Morgion the God of Hexes and Curses and Shero the God of Offensive magik and Patron of Sword magis
Seboim Goddess of Dark Water, patron of Water magis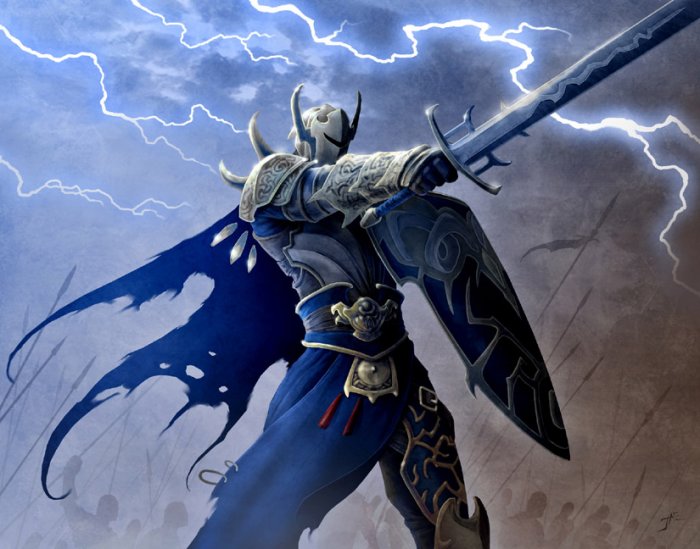 Taron God of Black Skies and Storms, Patron of Storm magis
Nexio God of the Death and Decay
Last edited by Atrum Veneficus on Sat Feb 23, 2013 9:11 pm; edited 1 time in total
The Religion of Atrum Veneficus

Karasen Ivory-Wolf was the founder of the religion the country observes, that has now come to be known as Quindecim Nox noctis Dominatio. The worship of the "15 Night Lords" began when Karasen prayed and was answered by them instead of the god of Lux Lucis.

BOOK
Like many religions Quindecim Nox noctis Dominatio has the "Book of Nights" or Libri Nox noctis. Karasen and her husband Kanos, both have books in the Libri as does Sorac's father. Sorac and Karos will also one day write the next chapters in the book, telling of thier struggles and the blessings of the Night Gods.

The Book of Karasen

((more to come))
Last edited by Atrum Veneficus on Sun Feb 24, 2013 1:40 pm; edited 2 times in total
A group of five high level magis with the aptitude for high level summoning and necromancy were picked from the ranks of atrum veneficus and taught by arkenfel himself the arts of controlling the creatures of out-world and bringing the dead back to life as your servants and soldiers. They are known as the mortuus ludicer or Arbiters of the Dead. They are under the command of Karos Ivorywolf and the Order of Retribution.
Lelna Ice-Flame, leader of the Mortuus Ludicer
Lelna is from a lesser known clan, completely without noble or royal blood ties. She was a low ranking Legio soldier in a understaffed support legion, so her skills were of not known of in any corner of the small empire. During the Lux Lucis invasion of Spero, now known in the empire as "secundus pello" or second exile, her legion was nearly wiped out trying to hold the defenses on spero's closest coast, but her and one other magis along with a team of 6 drui held the beach for 4 days against incoming legions of Lux Lucis forces, covering atrum's retreat into drui territory. Once the nations left spero and got to the new land of elysium, her name was known by the survivors as the "Archer of Cold Fire". She was sought out by Karos Ivory-wolf as he organized a elite squad of warriors.
Akada Blood-Blade, Warrior mage of Mortuus Ludicer
Akada was the youngest girl of a noble family close to the Ivory-Wolfs in blood, but far enough so she was far from being assured enough power to become a government official. And being the youngest her place in the family was not very influential. So she spent her time perfecting the art of physical magic and the sword arts, and one day she left her families estate and joined the 501st legion. Under the command of Lord General BattleShade she became a powerful and feared warrior. During the invasion she was stationed to help a small unknown legion hold the beach nearest to atrum to cover their retreat into drui. Once the nations left spero and got to the new land of elysium, she became known as the "Bloody Dirge". She was sought out by Karos Ivory-wolf as he organized a elite squad of warriors.
Nitak Flame-Grave, Necromancer of Mortuus Ludicer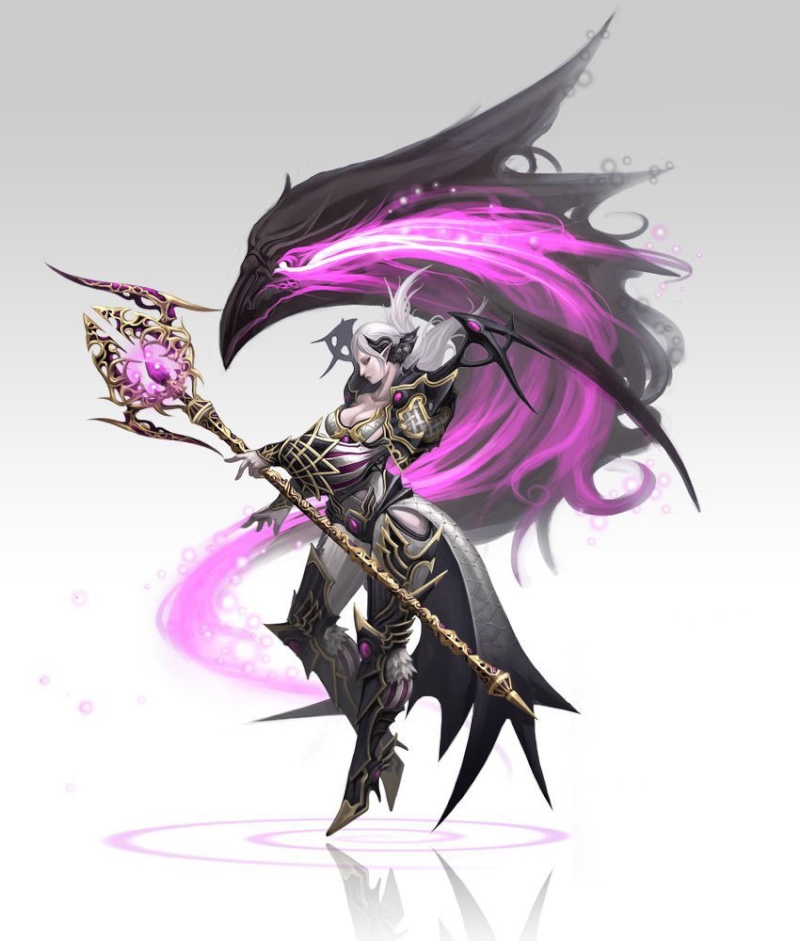 Nakadrah Shadow-Falcon, Summoner of Mortuus Ludicer
Last edited by Atrum Veneficus on Sat Feb 23, 2013 9:08 pm; edited 2 times in total
---
Permissions in this forum:
You
cannot
reply to topics in this forum